Interlok Divisions operates a continuous programme of research and development of new cardboard products, coating materials, customisation options, manufacturing equipment and processes to ensure our dividers meet your rigorous and evolving requirements.

Understanding your product needs is our priority. This enables our design and manufacturing teams to work together with you to determine the exact board thickness needed for optimum cushioning and protection during transit, as well as division size and coating. Collectively, these elements will ensure your items are stored and shipped safely and effectively, minimising product damage and losses.
Our bespoke division solutions are cost effective, environmentally friendly and uniquely designed by our experienced team to best protect your product.

Some inspiration to create your own bespoke division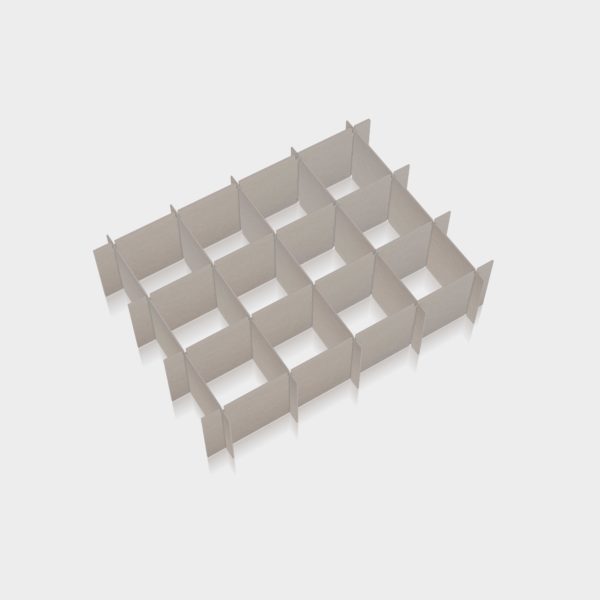 Bespoke 12 cell with Buffer End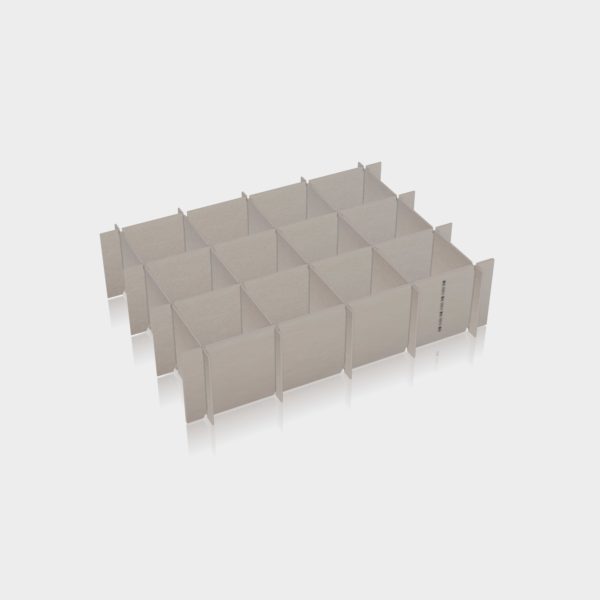 Bespoke 12 cell with Buffer End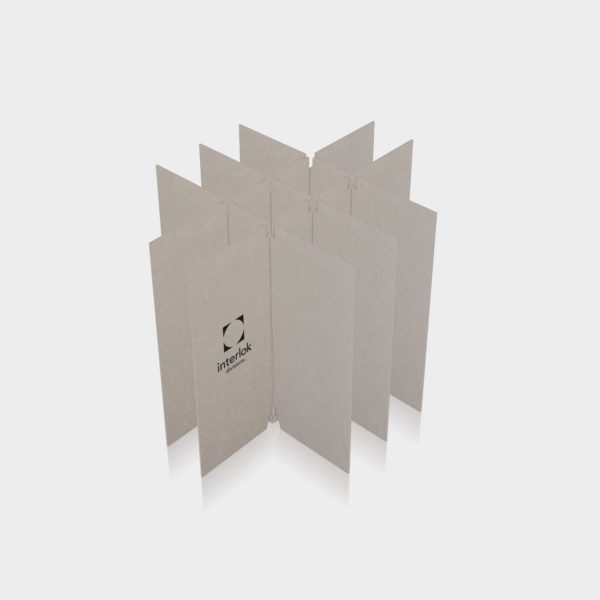 Bespoke 12 Mixed cell 1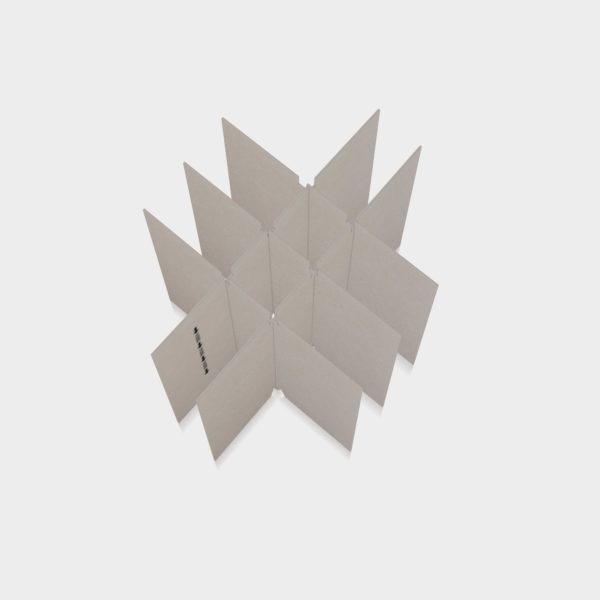 Bespoke 12 Mixed cell 2
Features
Divisions developed specifically to protect your unique product
Experienced technical support from concept to delivery
A vast range of options and finishes to choose from
Options
Material thicknesses range from 650 – 1150µ micron
Available in a range of finishes including: unlined chip (ULC), smooth, brown PE coated, corrugate also available
Option to have your divisions printed with simple branding, directions or product identifiers
Benefits
Packaging with the exact specifications you require to fit your product perfectly
Simplified logistics and purchasing - outer case and divisions available from one source
Our years of experience allow for a fast development process
Short lead times
Design for Sustainability
Bespoke designed to reduce outer case size, optimising space and material use
Smooth finish available as an alternative to PE coating for increased rub protection
FSC certified materials
100% recycled content
100% recyclable

Download Product Specification Sheet